Static? Well, not that much!
Features:
3 Motors (possibility of doubling the number of Motors on each channel) + 3 Servos
4 LED channels controlled independently, steady or blinking lighting
10MB capacity for sound files (2MB per file in wav format), possibility of playing the sounds in a loop
Up to 5 sequences of light and sound behaviours, which can be run one after another as 1 program or independently of each other
Possibility of scheduling the execution of program
App to be used: MTM Static
Power supply: smartphone/tablet charger with micro-USB cable (not included) + electrical outlet or external battery with micro-USB cable (ordinary rechargeable "power bank" for smartphones/tablets) (not included)
See the diagram of MTM Static+ daughterboard
…and here below some works using our "Static+" kit:
I know this engine sound...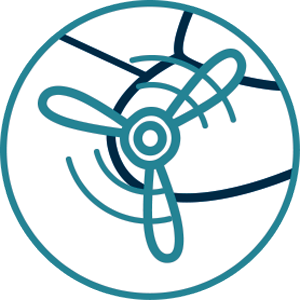 Typical configuration for a display aircraft or ship model with one propeller (1x red, 1x green and 3x white lights)
This kit includes the Elements below (pictures shown are for illustration purpose only):
* Module includes Switch and Micro-USB.
** Red/Green/White – White/White
Available options (max number):
Additional Motor (2), Additional LED string (1), Servo (3)
You broke or lost one of the plastic parts of your kit during the assembly? You have encountered other problems ? Write us, we will try to find a solution together!