Take control with your phone...
...and rewrite it as much as you like!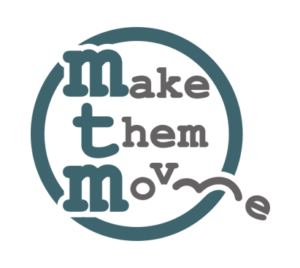 Who has never dreamt of bringing a scale model to life?
— "Make Them Move!" kits make it possible, in an easy way.
No need to learn soldering or programming. Our kits are ready to use and designed to be integrated in any type of model (tank, car, ship, aircraft, SF, diorama…), in most scales (from 1:72 to 1:24).
No need for an RC transmitter either. Your Android smartphone or a tablet will do the job. Just install our app to control your model equipped with MTM.
In other words, all you have to care for is the most interesting part of model building, as you have always done: let your creativity run free and imagine what you can do with your model through MTM!
Wi-Fi control…

MTM kit is based on Wi-Fi technology: a Module composed of 2 small sized electronic boards (L:38mm/W:27mm/H:10mm, when 2 boards connected) allows you to implement sound effects, lights and movements on your model or even to navigate it from your smartphone or tablet (available only for Android at the moment).

2 dedicated apps (one for static animations and one for dynamic control), simple and intuitive, act as an interface between you and all the features.
Everything you need is in the box…

Each kit includes all "Elements" required for the basic animation of your choice: Module, Motors, Servos, LEDs, Speaker, etc. You don't need to deal with different suppliers to gather these components, no need to check their compatibilities. All our Elements are already equiped with cables and connectors. Specially designed plastic parts come along when necessary, making their integration easy.
For a deep customization…

MTM kit is modular: starting from one of the 3 basic kits (Static, Static+, Dynamic), you can enhance your animation by adding more LEDs, Motors, Servos or by taking video option (Camera).
Each Element can be finely tuned via the app: Motor speed and direction, starting curve, amplitude and speed of Servo movements, behaviour of LEDs (steady or blinking).
Without spoiling its look…
No antenna or sensor sticking out. The tiny size of each Element enables you to keep the appearance of the model intact.
…But with unlimited freedom!
MTM kit is supplied with no embedded sound file. While a generic sound bank is available on our website, you can search for "the" perfect sounds for your model yourself and load them on the Module. It is also possible to change those files as many times as you want. This way you will be sure to give your model the final touch.
In the same way, Static and Static+ Modules can be reprogrammed any number of times, which allows you to vary your model's presentation according to the occasion.
The use of our products requires careful assembly. In the case of a "Dynamic" kit, the battery must be used as described in the instructions. It must not be subjected to any other stress. Not suitable for children under the age of 14.
The Li-ion battery should be used with care: use the appropriate equipment, do not immerse in any liquid, do not expose to temperature above 40°C, do not leave in direct sunlight, do not puncture, do not welder, do not disassemble.